The Styling Apps You Need to Download
With more of us constantly glued to our smartphones, apps contribute to a huge amount of time in our digital lives. The app store is bursting with new and exciting developments, one sector that is always expanding is fashion and styling. Here are our top suggestions, for great styling apps that enable you to share outfits and looks easily.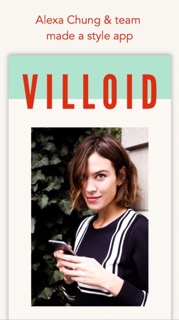 VILLOID
Created by style Icon Alexa Chung this app focuses on simplistic outfit styling with thousands of products to choose from, varying from well known highstreet and higher end brands. The app allows you to put together outfit looks by using products and various imagery to create style boards. Villoid enables you to share your boards easily to a variety of different platforms, shop the products on the app and communicate with others as well. Its very useful for planning what to wear or experimenting with a variety of styles.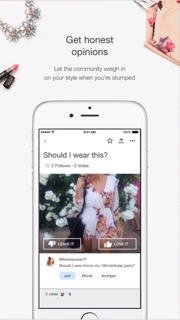 The Hunt
A community focused styling app that allows you to upload photos either of your own styled look, beauty, celeb outfits or anything else that inspires you. This is then shared onto your own profile which can be used to influence other users style. The app also focuses on style advice with a simple love it or leave it option along with offering style suggestions and being able to discover new trends. Great for those who are indecisive on what to wear or for someone in need of an honest opinion.
Polyvore
Very Similar to Villoid but with a much larger database of products to experiment with. Again the app enables you to create boards for outfit styling and is easily shared across all platforms. Offers fashion inspiration from a huge community of users while being able to discover new trends, looks and create something original. Good to use for when you are having a style block or want to change your look.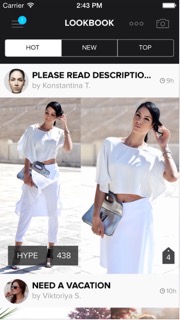 Lookbook
One of the most popular fashion websites for fashion inspiration in app form. Lookbook is loved by many due to its simplistic and straightforward functions. Users upload a photo of their styled looks and are able to tag their products to receive more views. Users then hype and comment on the look to say how much they liked it. As well as uploading your own looks, you are able to find fashion inspiration from worldwide users and even able to search for specific products.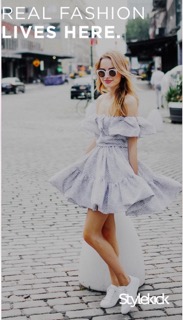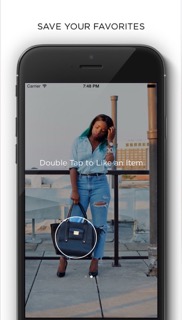 Stylekick
A handy shopping app that lets you like, share and buy your favorite pieces from an outfit. The clever app learns from your choices and recommends outfits based on your personal style preferences and interests. Users can also upload their own street style outfit pics for style feedback within the stylekick community. Great for those who are in need of some inspiration and want to communicate with fashionistas like them.
And to top it all off, all these apps are free to download on the app store!